By installing solar renewable energy supplies and wind generating technologies, many consumers and businesses are taking advantage of large roof spaces and spare land to ensure they can make savings on electricity bills and be more protected from future rises in the cost of electricity.
Smart consumers and businesses are switching on to the latest energy efficiency upgrades, and many are finding that the work pays for itself through the energy savings recouped in the first year alone.
By installing energy saving LED equivalents to your lighting schemes and low energy consuming items, be it spotlights in your home and shops or low and high bay light in your warehouse or business you could reduce your electricity bill to 10% of you current running cost.
As part of the ongoing maintenance programme with a local business the sign lights have now been updated to LED, reducing the need to change bulbs and starters, whilst reducing the energy consumption and lowering the running costs.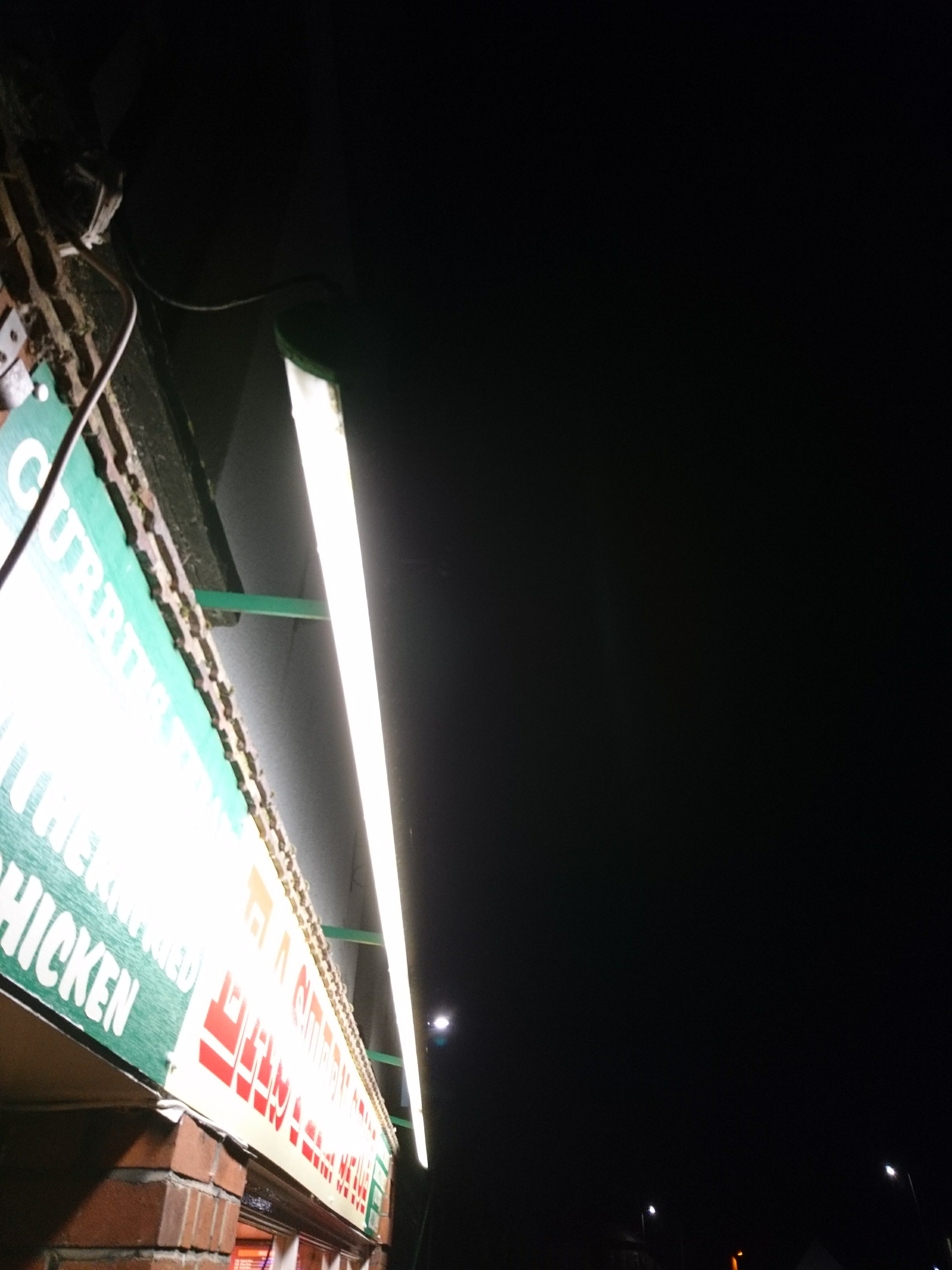 Could your business benefit from an LED upgrade? contact us for a free no obligation quote.